Product Description
Learning the existing educational content by designed cards which are tailored. Wisdom communication Training Board is durable. It is suitable for special children and training of auditory function can be practiced repeatedly, efficiently and easily. Strengthen the communication between family or friends. Making children and patient feel more care, and improve speech ability is useful for growth of special children. More social opportunities, more social life, conducive to social life, improve the ability to live independently.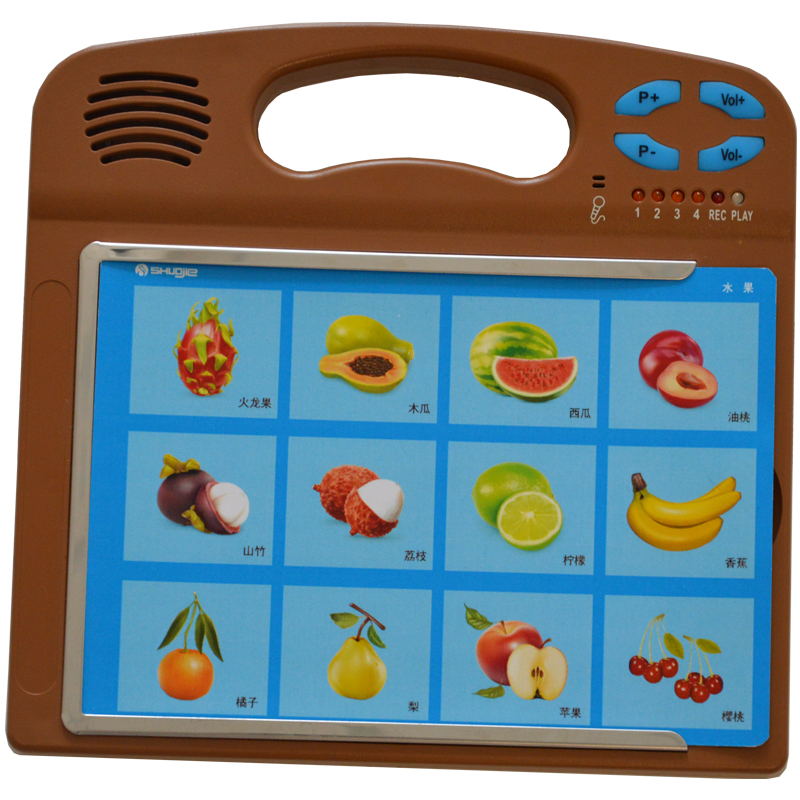 Auxiliary communication training board
Product Features
Education : Use a designed card to learn the existing content and set it up according to your needs.

Language Recovery:Design durable , fit special children can practice repeatedly , efficient and easy to use.

Family life : Strengthen the communication with parents or family and friends , so that children feel more caring , can healthy growth of special children.

Social life: increased access to social opportunities more social life,beneficial integration into social life,and increase the ability.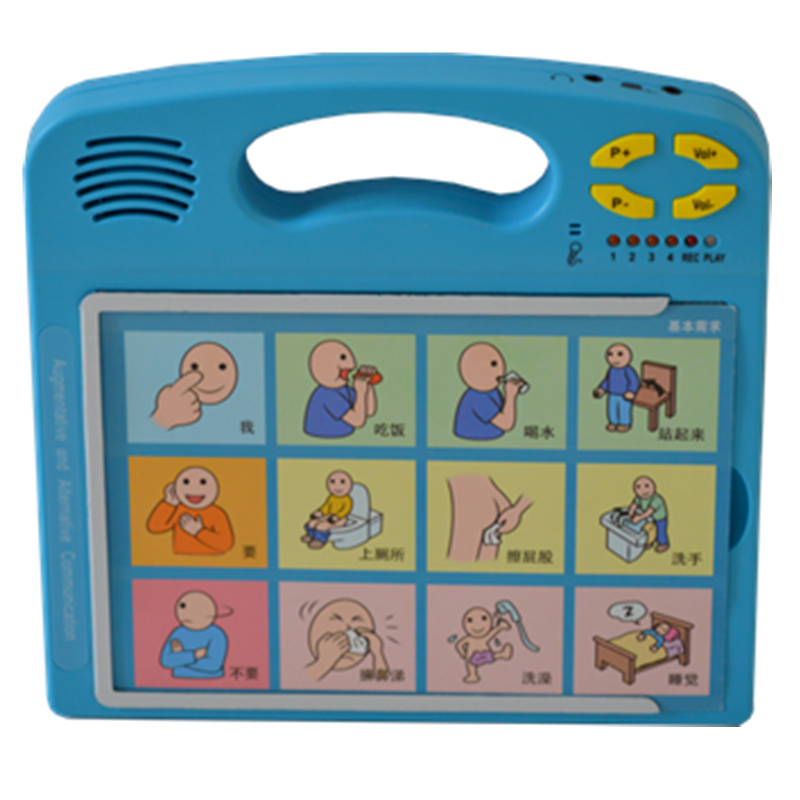 Auxiliary communication training board
Technical Parameters
Size:10.1 inches

Model:We have four model for special children , such as 12 key mode , 4 key mode , 2 key mode and only one key mode.

Low power consumption:if you don't use it more than 3 minute , it will automatic low power consumption ,and it indicator light will off.
Our Services
Free consultation

Offer a one-year warranty

Do not need to install

VIP service

We can supply fumigation package and certificate