Product Description
Sale Background noise reduction feature - Reduce unwanted background noises.Included in the box are the charger, thin tubing for boosting the higher range of frequency, and a variety of tips on finding the perfect size for your comfort. If you want a cheap hearing aid that is effective and easy to use, the hearing aid is to give your hearing the boost it needs. Included hearing test equipment , wheelchair....
Deaf-aid
High precision, lightweight, easy to use, transmitter one-button connection, volume control, waterproof, moisture-proof, dust-proof.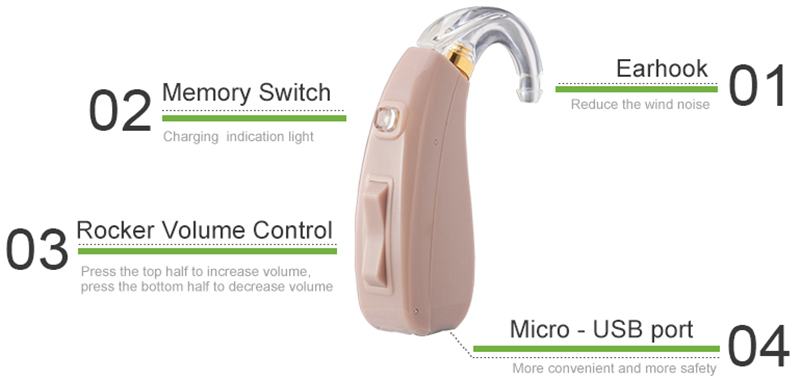 To accommodate every lifestyle, there are a variety of hearing aid styles available. If you need to wear your hearing aids most of the day, you will want to choose a style that can provide comfort for extended periods of time.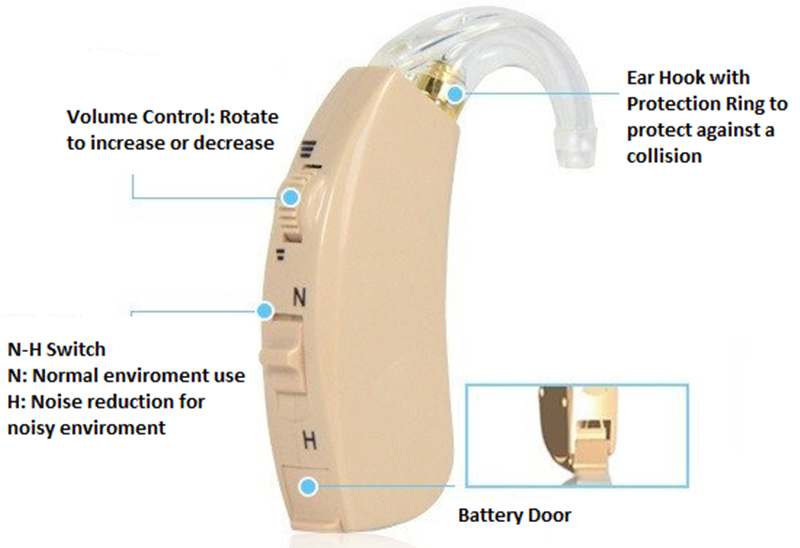 For all day hearing aid wearers, smaller hearing aids are often preferred (unless you have a more severe hearing loss). As lightweight devices, they are often less noticeable for the wearer. Moreover, behind-the-ear hearing aids allow you to change your tubes and domes, making it easy to further customize the comfort and fit of your device. Provide free consultation service Our Services