Product Description
Speech correction training card consists of two parts: the oral-lingual training cards and the speech retardation training cards.The oral-lingual training cards consist of 150 cards, mainly including basic sitting position, air blowing exercise, the resonance perception, the tongue movement, the lip movement, the jaw of movement, the cheek movement and movement rotation training.The speech retardation training cards consists of 300 cards, mainly including pragmatic logic and sequence cognitive training.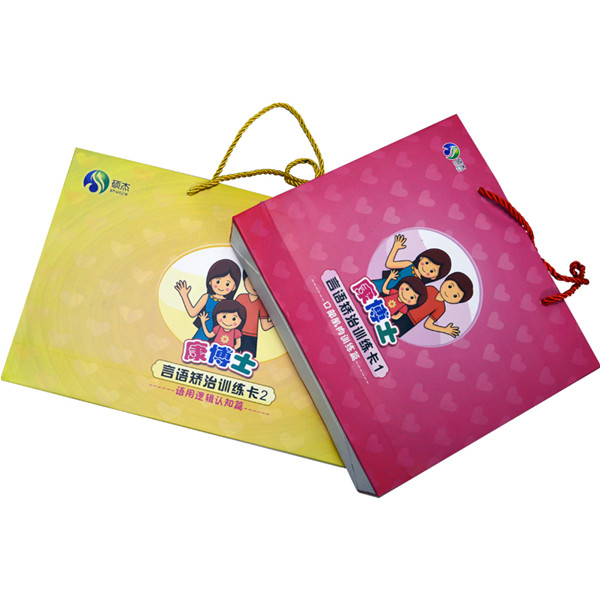 Speech correction training card
Product Features
The oral-lingual training cards is easy to be carried and it can train children anytime and anywhere.

The speech retardation training cards can provide children with systematic, effective and interesting oral muscle therapy in the form of cartoons and characters.

Basic cognition (color, location, size, animal, fruit, etc.) should be mastered when using t

he speech retardation training cards

, corresponding to the cognitive level of 3 year-old normal children. It can also be used in

adult

aphasia training and speech cognition training, habit and quality training of normal children

.
Suitable Object

The oral-lingual training cards:
The speech retardation training cards:
Our Services
Free consultation

Offer a one-year warranty

Do not need to install

VIP service

We can supply fumigation package and certificate