Product Description
Product Profile
The product is designed for Motor coordination disorders, structural and spatial perception disorders, body balance disorders, visual,auditory and language disorders,tactile defense disorders. It can provide sensory integration training, situational reduction training, situational simulation training and rhythmic training.
S9 integrates the latest intelligent multimedia technology, combines space and imagination through the concept of virtual and real, and creates a super realistic interactive scenario, so that children's potential can be constantly tapped. Effectively train children's vestibule, muscle, joint, touch, audio-visual and so on, enhance children's sensory integration function and psychological, brain and body coordination, and have a positive impact on children's self-confidence and self-control ability.
Training Content
Interactive and cooperative training
1.Take "bowling" for software example
Training method: It is divided into real mode and virtual mode, and children can choose the appropriate level of difficulty. In real mode,hit the bow ling pins on the wall with the training ball in sensory integration in the hand. In virtual mode,according to the indications of direction on the ground. Children throw the virtual bowling throw limb movements or the touch bar in sensory integration and hit the bowling pins on the wall.
Training objective: exercise the abilities in vestibular balance, visual tracking, observation and physical coordination.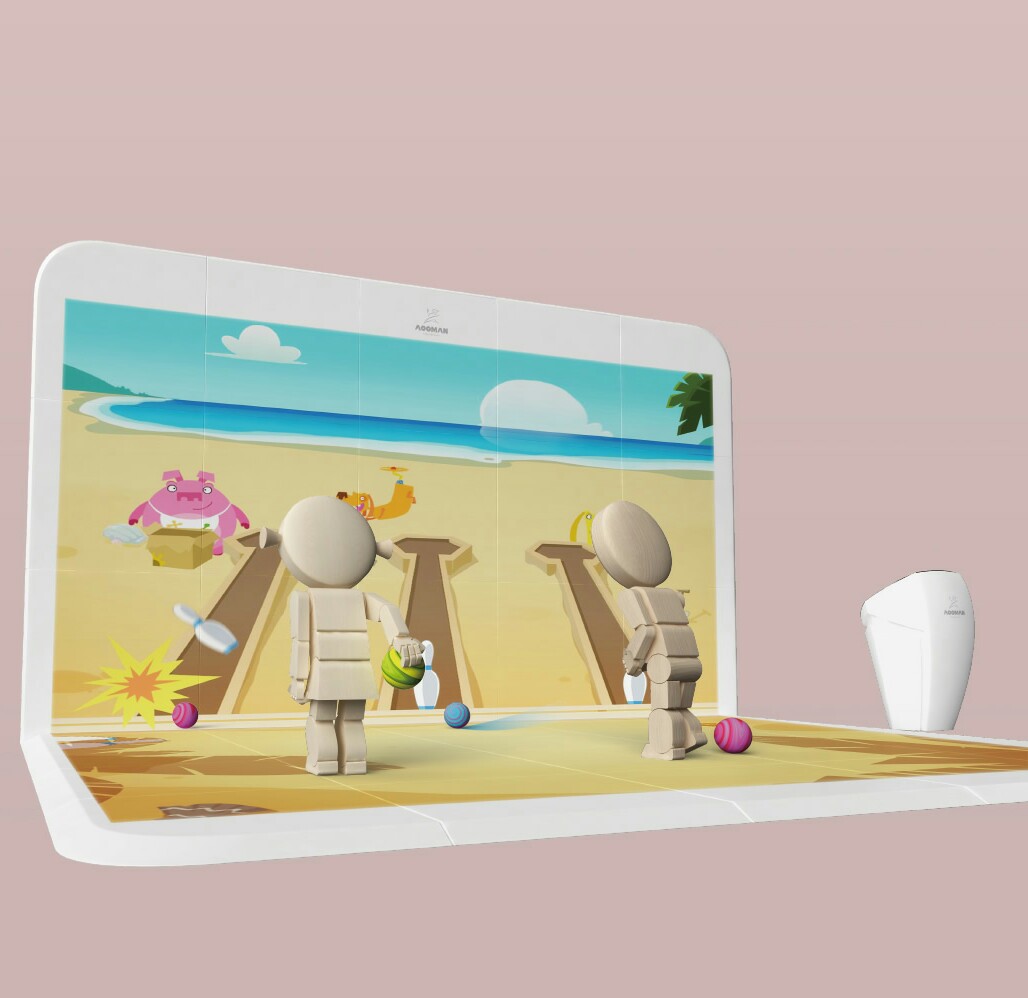 2.Take "eating competition" for software example
Training method: The training is divided into different levels of difficulty, which can accommodate single or multi person training. There will be a variety of food that animals like randomly on the conveyer belt. Traininpan be completed by the three children together.When the food that animals like is moved before themchra hit the food with the touch bar in sensory integration,and then the food is harvested successfully,Finally,the children who harvest the most food score a success.
Training objective: Enhance children's hand-eye-brain coordinate ability and the cognition of the common sense of life.Exercise the gross movements of the limbs, as well as the reaction abilities of the children.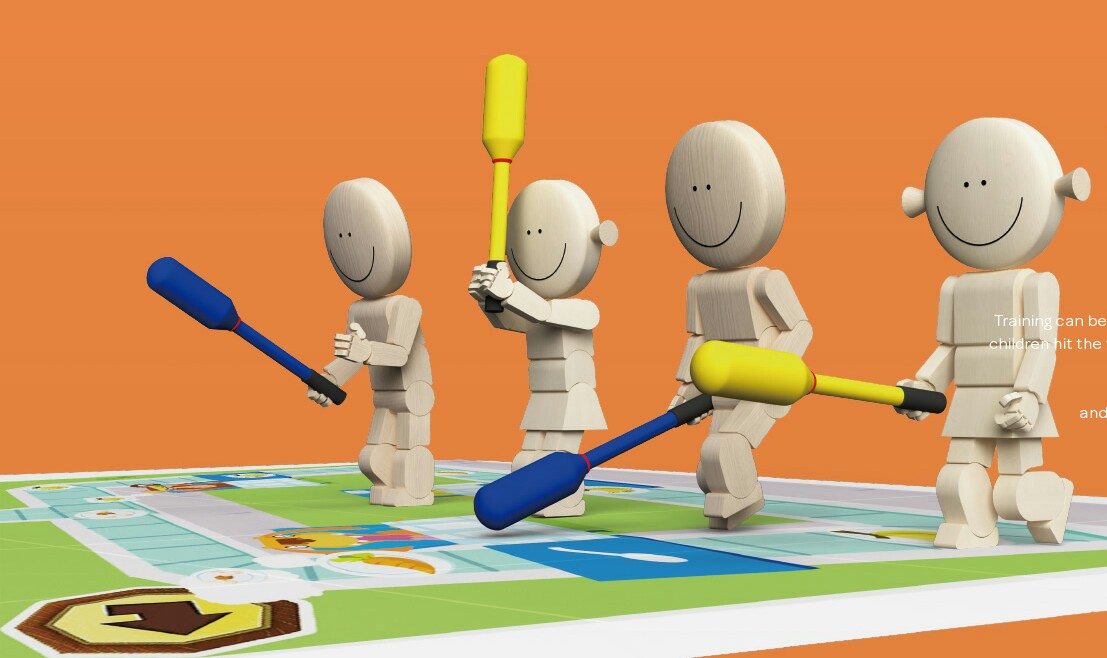 Our services
1.Guarantee to keep our products in good repair One year
2.Support delivery,Our company supports customization of product
3.We have a complete after-sales service system,can guarantee the follow-up use of the product