Product Description
The Portable sensory rehabilitation equipment is a portable training system integrating teaching, cognition, communication and recording. Through the training of different fields in life, Portable sensory rehabilitation equipment can improve the rhythm of speech, pronunciation and language, cultivate hands-on habits and initiative, and exercise its basics. Self-care ability and self-service ability.The Portable sensory rehabilitation equipmenttraining content is matched with the Lu education edition and the school edition textbooks. It is divided into five fields of reading, mathematics, society, music and art. Each field is compiled according to the difficulty level, and the speech function training, auditory function training, recognition Knowledge ability training, speech ability training, language ability training, language prosody ability training, audiovisual inducing subject education intervention.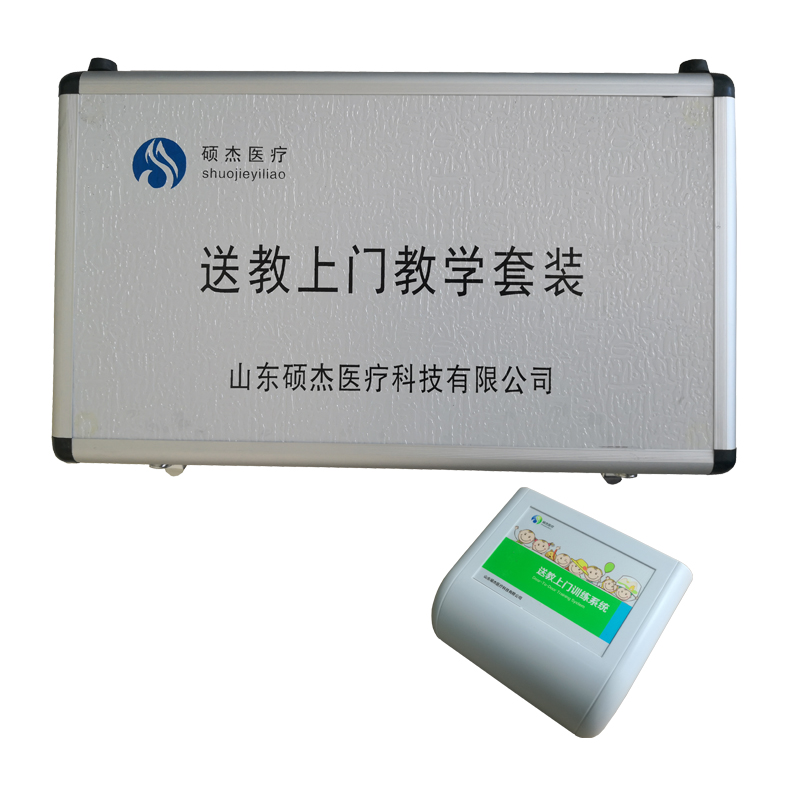 Portable Sensory Rehabilitation Equipment
Product Features
The system module content is completely based on the general rules of child development, from simple to complex, the ability of training follows the principle of gradual and orderly.

The training content reflects the characteristics of knowledge, fun, entertainment, participation, motivation and comprehensiveness.

Children can choose training according to their own preferences. Through all-round training, children learn abstract cognition in the game.

Personalized teaching: the system can be based on the level of students' intelligence, push the most suitable learning content for students, teaching quality with half the effort.

A large number of animations, scene galleries, and DIY self-training scenarios are set up in the system, which can be used as an extended course or as a teacher to guide children to learn more about potential use

Portable classroom management: teachers can hold the system package receiving box, interactive teaching for students in a random position, to achieve one-to-many student management, to achieve classroom interconnection, real-time interactive classroom teaching.

Multi-sensory effective training: the system not only stimulates the special children's school interest through multiple senses of sight, hearing and touch, but also provides a large number of game interactive course ware, so that special children can improve the sensitivity of hand-eye coordination by searching, identifying and placing. Small hand muscle group
Technical Parameters

1. Portable sensory rehabilitation equipment set receiving box:
Power consumption : 30 mA / DC 5V

operating frequency : 13.56 megahertz

card reading distance : 20 ~ 100 mm

interface mode : UART, RS232

working environment: temperature range: storage temperature: -20 to +85 °C, working temperature: -40 to +125 °C

relative humidity: non-condensing

relative Humidity : <95%

s

upply current: average current 20 mA

peak current :280 mA
2. tablet:
CPU clocked at 1.44 ZHz

processor architecture: X86 Cloer Trail+

memory capacity: 4GB

storage capacity: 64GB

screen size: 10.1 inches

resolution: 1280 * 800

rear camera pixels: 5 million

Removable keyboard with Bluetooth support.
3. special teaching materials card:
substrate material: PET

substrate thickness: 0.03 mm

sensing frequency: 14.0 +/- 0.5MHz

read and write distance: 0-10CM

resonant frequency: 14.0MHz +/- 0.5MHz

t

ypical activation field strength: 94dBuA/m#

rewritable times: 100,000 timesd

ata storage time: 10 years

storage environment: -25°C~+50°C

pressure resistance: ≤5N/m2

bending resistance: ≥ψ20mm
Our Services
Free consultation

Offer a one-year warranty

Do not need to install

VIP service

We can supply fumigation package and certificate